Dreamy Pastels - Bouquet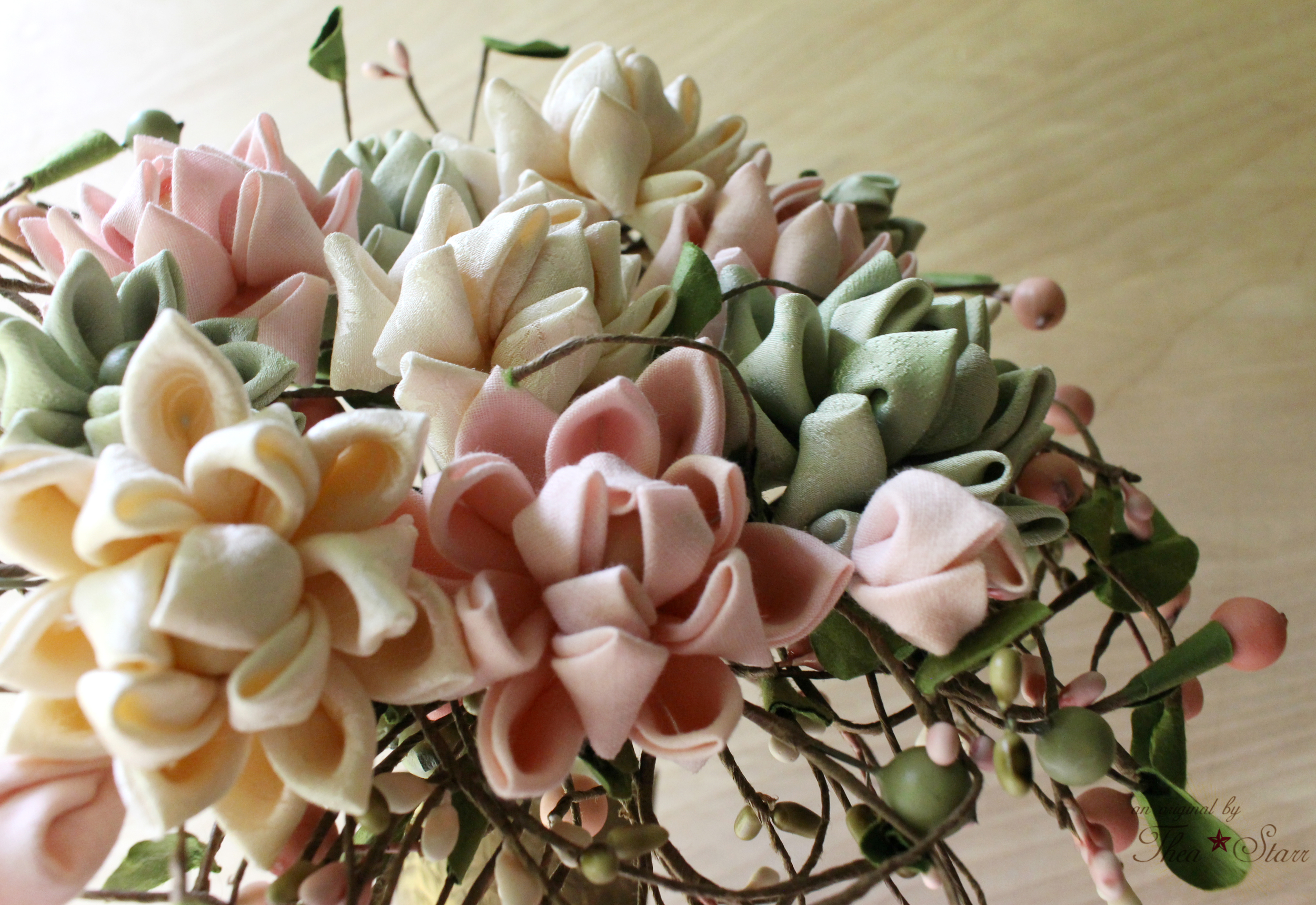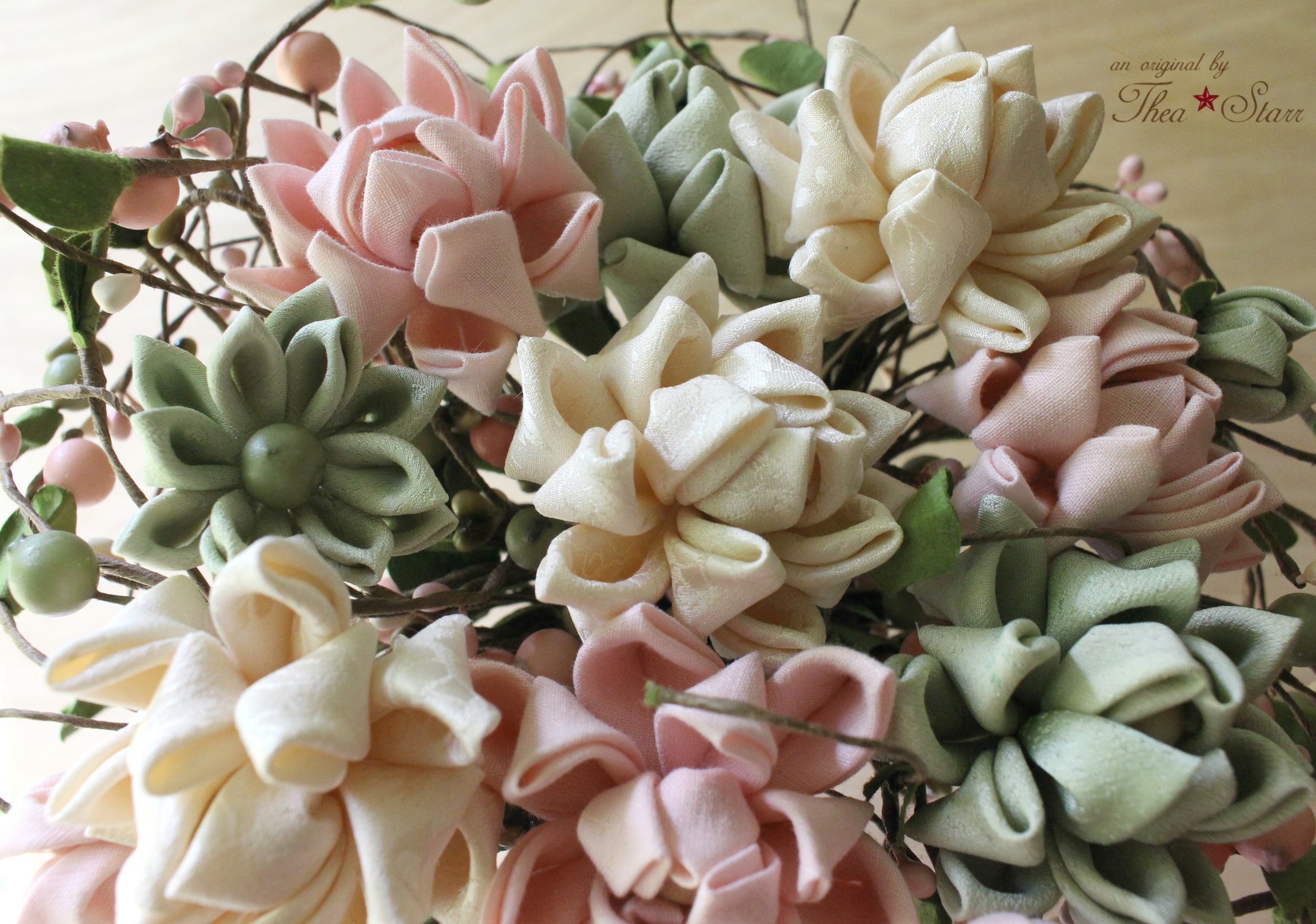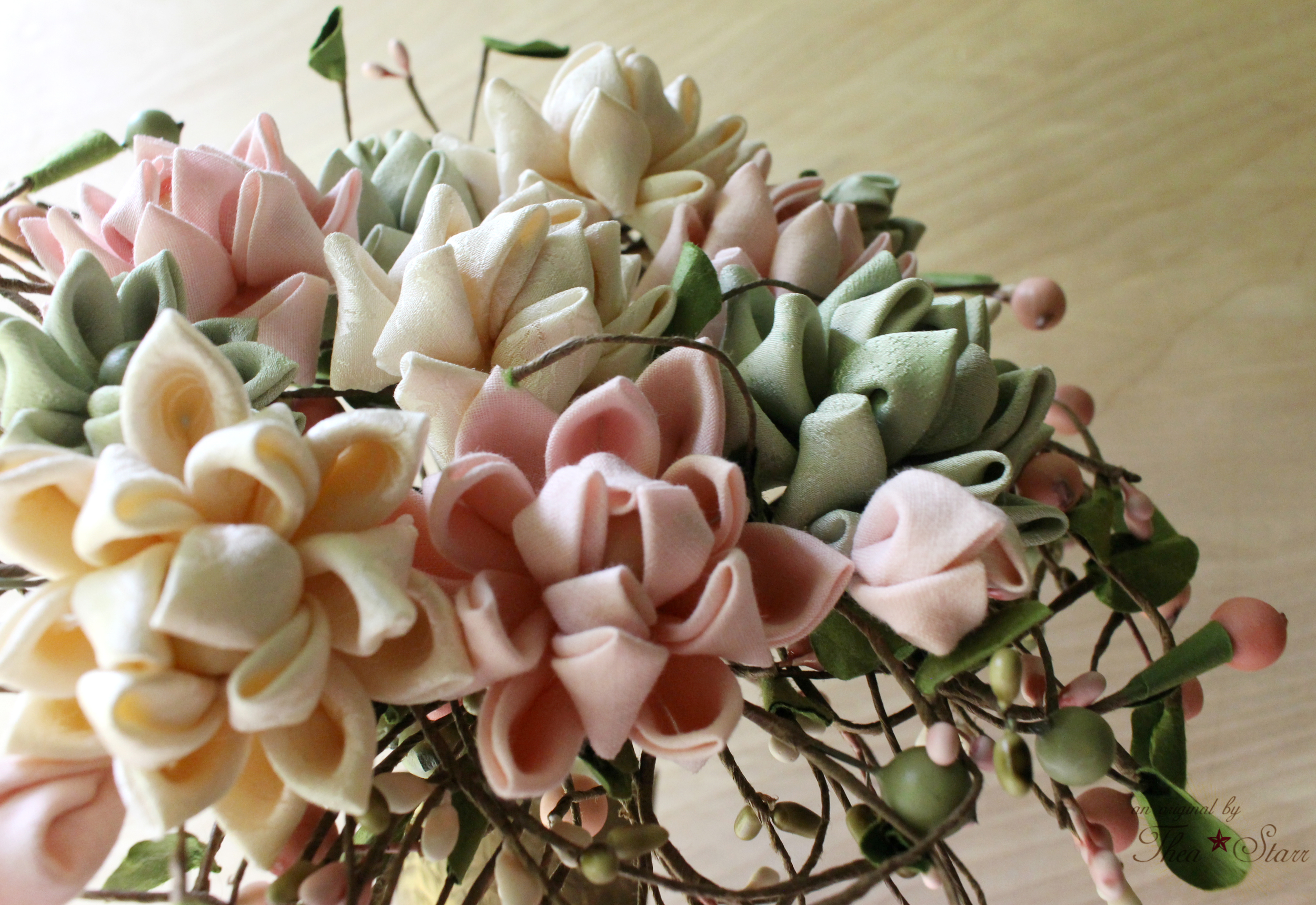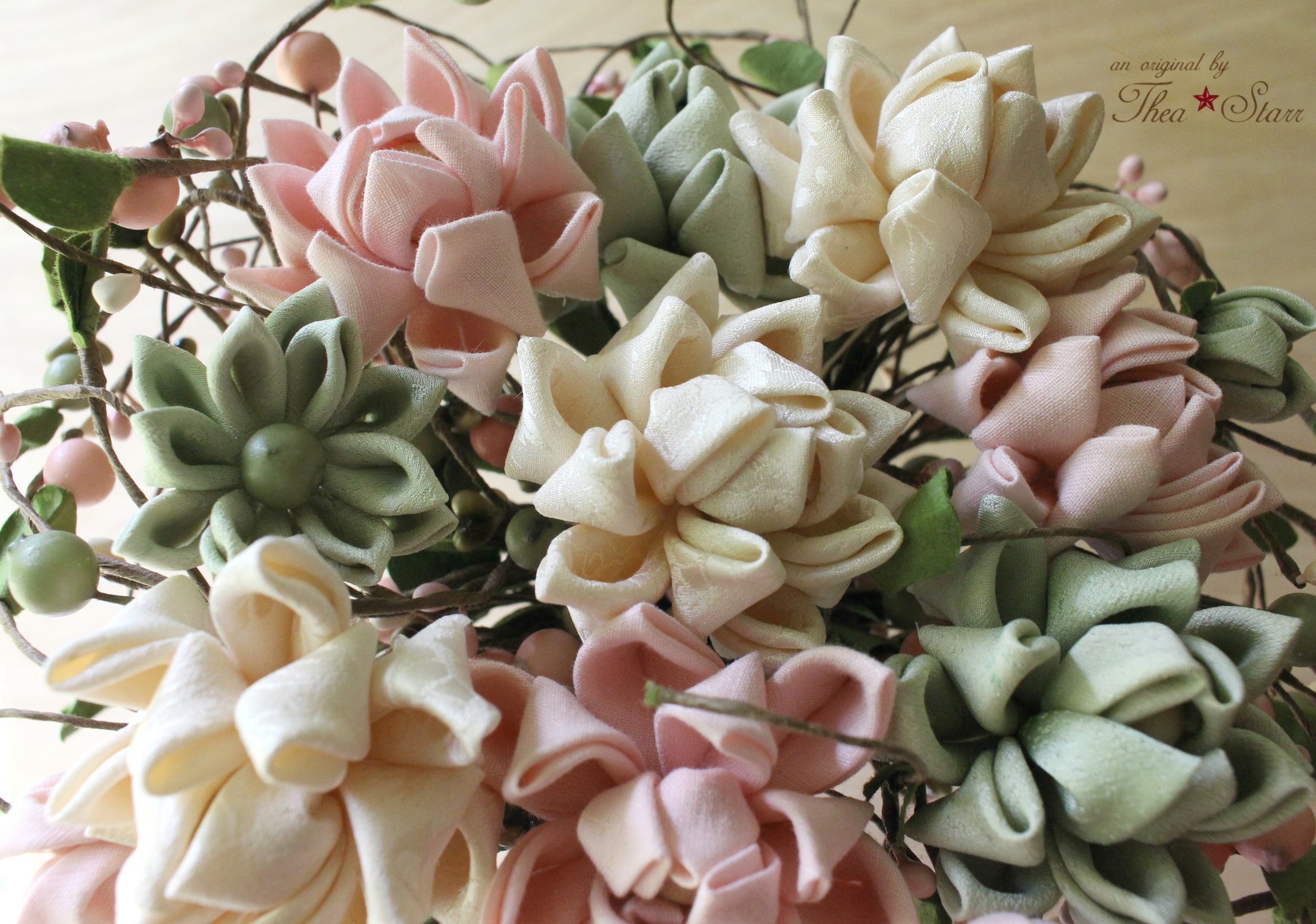 Dreamy Pastels - Bouquet
Flowers can be forever.
--
This timeless and classic heirloom keepsake bouquet is perfect for your special day! This lovely piece can be one of the first heirloom pieces in your new family. It can be passed down to generations to come.

This one of a kind bouquet is made from vintage kimono fabrics. Soft dreamy pastels in succulent green-blue, pink and cream. Bud sprays in pastel green, pink and cream on muted mocha brown "twigs" surround the blossom and fill out the bouquet.
Each flower is hand folded petal by petal by yours truly. This bouquet features the closed blossom style of flowers.
--
This bouquet measures approximately 9" inches in diameter (including the sprays). The handle is 7" inches long and is covered in a taupe satin ribbon. The handle is thin and can be altered to have more width.
--
Love this but it's not exactly what you're looking for? Send me a message about a custom bouquet!